Published on: July 13, 2018
Tropical Smoothie Cafe Franchise Owners don't just bring great food and smoothies to their communities, they also bring opportunity in the form of jobs. As nearly one in three Americans get their first job at a restaurant, a large portion of Tropical Smoothie Cafe staff might be working their first job.
For Nicole and Dennis Drake, who own two Tropical Smoothie Cafes, many of their employees are high school and college students, so they go beyond recruiting staff and acting as an employer by taking on a mentor role. They ask their staff about school, what subjects they are taking, and Nicole, a self-described math nerd, might even help them with their homework.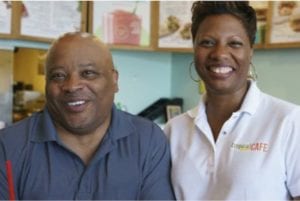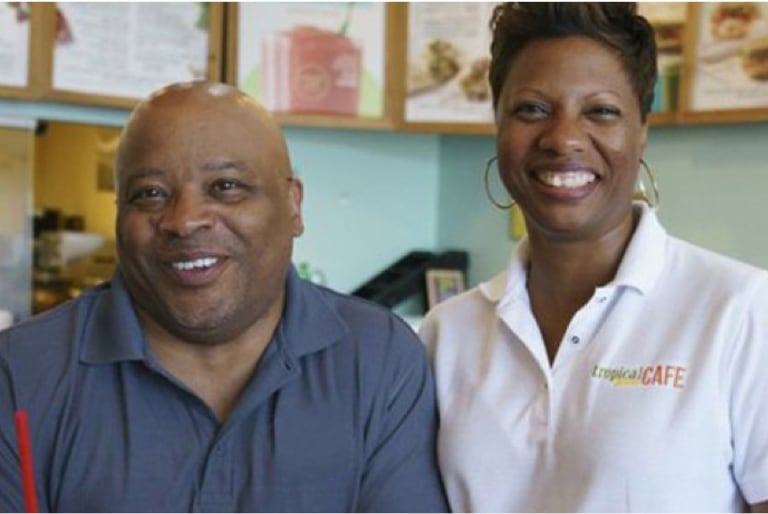 As a first job, restaurants can teach important skills such like teamwork, multi-tasking, customer service, and time management. They can also inspire someone to a career path where they receive on-the-job training that leads to careers as chefs or in-restaurant management.
Emily Harrington, is a multi-unit Franchise Owner who relishes the opportunity to make a difference for people in her community.
"It's incredibly rewarding to create jobs and have the opportunity to mentor people, especially for those who this is their first job. Having the opportunity to introduce them to the work environment and what it means to work hard, and how hard work can pay off, has been a phenomenal experience for me."
Franchise Owner Greg Powell agrees.
"Our crew is excited to be here. They want to come here and work. They've become friends. Our franchise locations foster an environment where they can work and grow, and I think part of that is the brand. This brand attracts great quality employees. That is a challenge in any business, but particularly the restaurant business. If you have a brand that can attract quality employees, then you've leapt a huge hurdle."
If you want to provide employment opportunities and mentor youth in your area through a Cafe, click on the LEARN MORE button above.