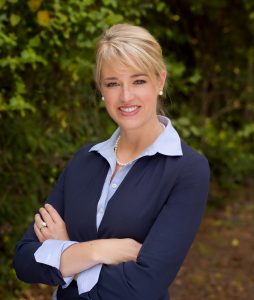 As Vice President of Tropical Smoothie Cafe's Supply Chain, Kristi Kingery's background in Fashion and Costume Design may be a surprise. Breaking down the skills that make her successful creates a clearer picture. Kingery has always been a person with a vision, liking to find solutions, develop processes, build teams, and see tangible results. Of course, there were a few key stepping stones between her days in fashion and joining Tropical Smoothie Cafe; like her role as a Business Analyst at a Real Estate law firm and her position as Director of Procurement at a major supply chain cooperative where she focused on commodity prices, risk management and distribution optimization.
Be it fashion or the food industry, she's a visionary, able to see the end goal and work tirelessly towards it. "I'm a get things done, make it happen kind of person," Kingery says to describe herself. She works to make Tropical Smoothie Cafe's Supply Chain run like a well-oiled machine, rolling out initiatives to create a centralized data system, assess risk management, and create a gold standard for food safety and technology.
The impact her team has on Franchise Owners is monumental, as they are responsible for negotiating the best prices, accuracy in food forecasting and purchasing to support the evergreen menu as well as limited time offers, and ensuring products are easily commercialized and distributed through the system.
"Benefiting the Franchise Owners is the end goal of everyone in supply chain. We believe it's important to give Franchise Owners a voice and ensure their satisfaction. To support this belief, we've launched initiatives such as asking their feedback via surveys on topics such as: distribution, service levels, interface, prices and deliveries. Our team then aggregates that data and shares it with our supply partners and distributors in the format of a constructive performance review to help them make improvements in their service levels." Kingery said.
Kingery is one member of the powerful, play-to-win team Tropical Smoothie Cafe has assembled to be a best-in-the-business Franchisor. Read about other members of the dream team here and click here to learn how franchising with the brand lets you take advantage of their expertise. Click Learn More above to get started on your journey.
See where we're looking to grow to meet the incredible demand.
Ready to become a Franchise Owner?
Complete the form or call
770-821-1928, and a Tropical Smoothie Cafe franchise development leader will reach out to you with more information.