Own the better-for-you franchise.
Today's consumers are embracing healthier food options and more active lifestyles. Tropical Smoothie Cafe® is ready to satisfy the cravings of our health-conscious, flavor-craving guests. To keep up with them, we opened 124 Cafes in 2019, and have been recognized as one of 2019's fastest-growing franchises by Entrepreneur and Nation's Restaurant News.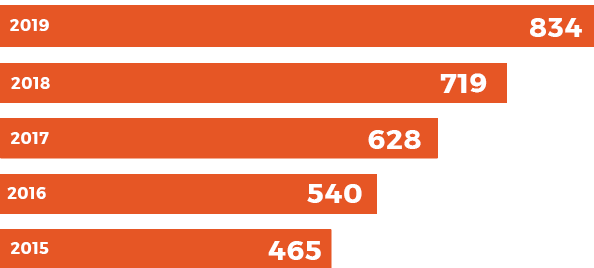 You've got a full menu of real estate options.
Our in-line traditional locations, end-cap locations with and without drive-thrus, freestanding locations, and non-traditional locations, give Franchise Owners a variety of options.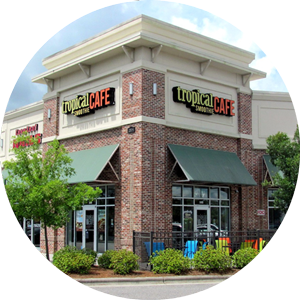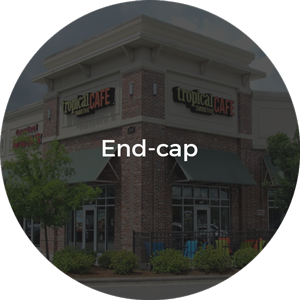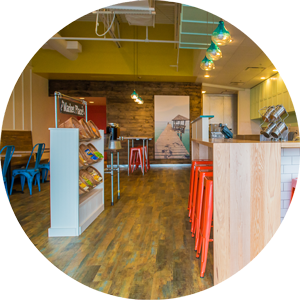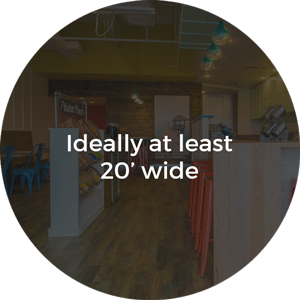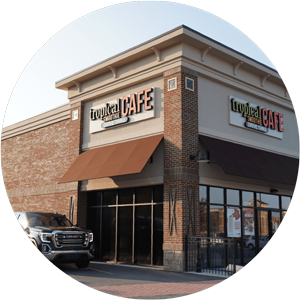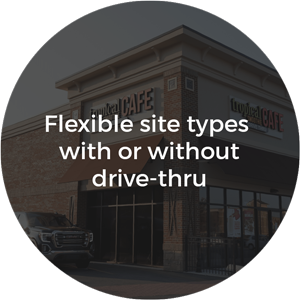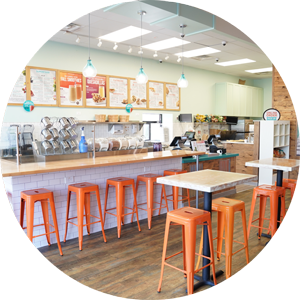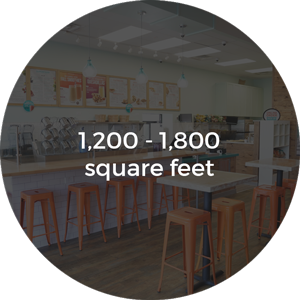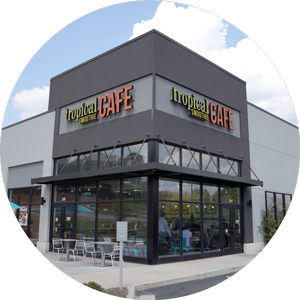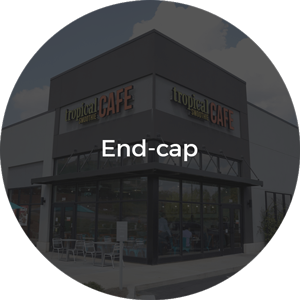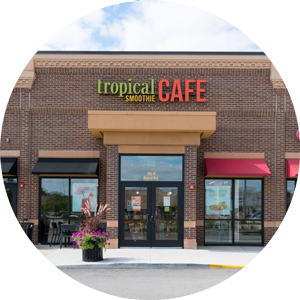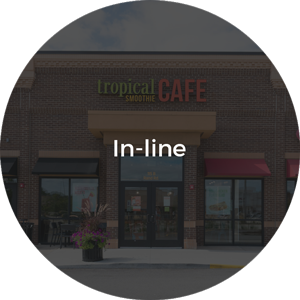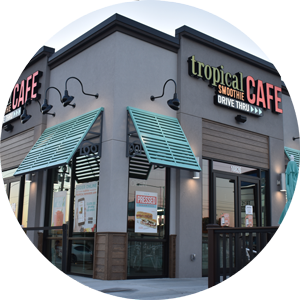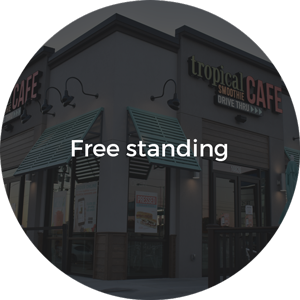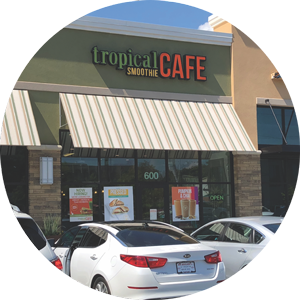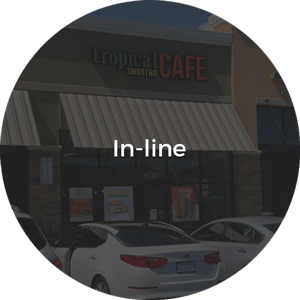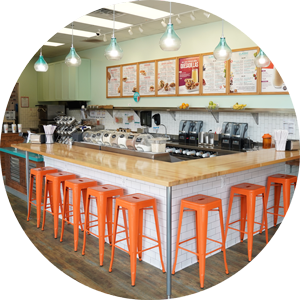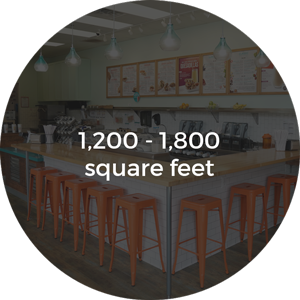 Tropical Smoothie Cafe: An Authentic, Relevant Concept
Hear Multi-Unit Franchise Owner Debbie Pike talk about why Tropical Smoothie Cafe is the best franchise to own.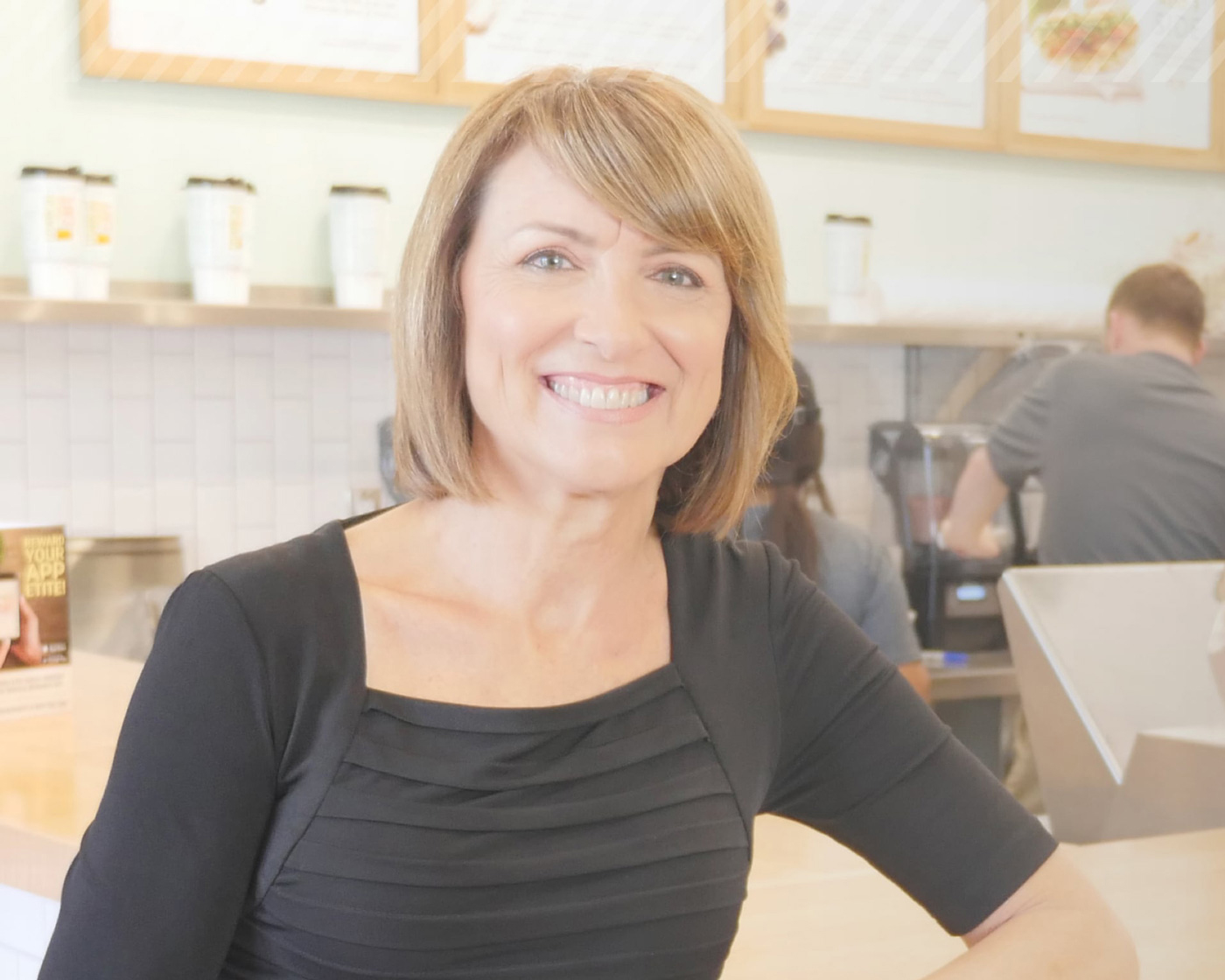 Tropical Smoothie Cafe: An Authentic, Relevant Concept
Hear Multi-Unit Franchise Owner Debbie Pike talk about why Tropical Smoothie Cafe is the best franchise to own.
We offer a balanced mix of smoothies and food.
What clearly distinguishes Tropical Smoothie Cafe from the competition is our balanced mix of smoothies and food, serving multiple dayparts: breakfast, lunch, dinner, dessert, and snack and multiple revenue streams like dine-in, drive-thru, delivery, and catering. That mix helps drive our average ticket sales and average net revenues of $982,486 for the top 50% of our Franchise Owners.*
*Top 50% of Cafes. Based on calendar year 2019, 120 of 326, or 37%, of the Cafes gained or surpassed this sales level. This information appears in Item 19 of our Franchise Disclosure Document. Your results may differ. There is no assurance that you will do as well.
We're all in.
It's all part of our commitment to give our Franchise Owners a winning advantage: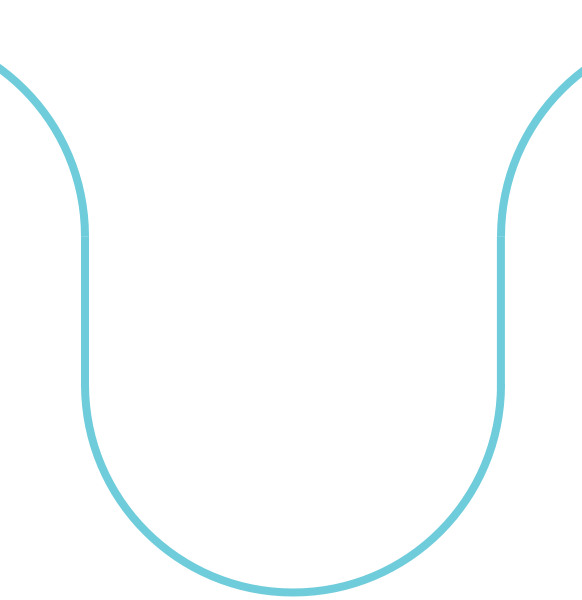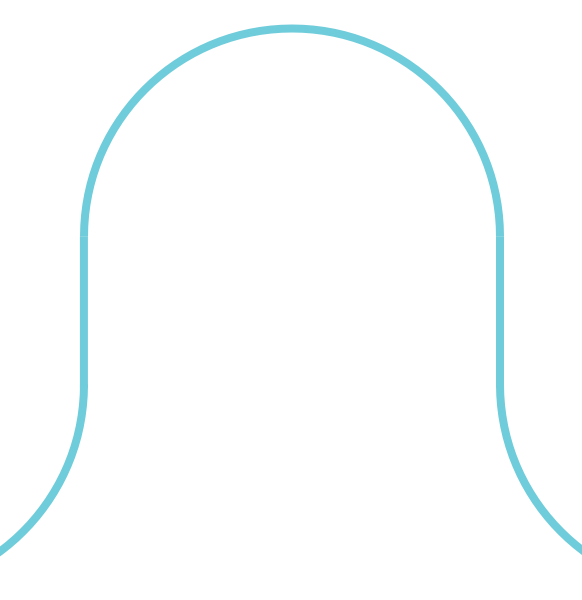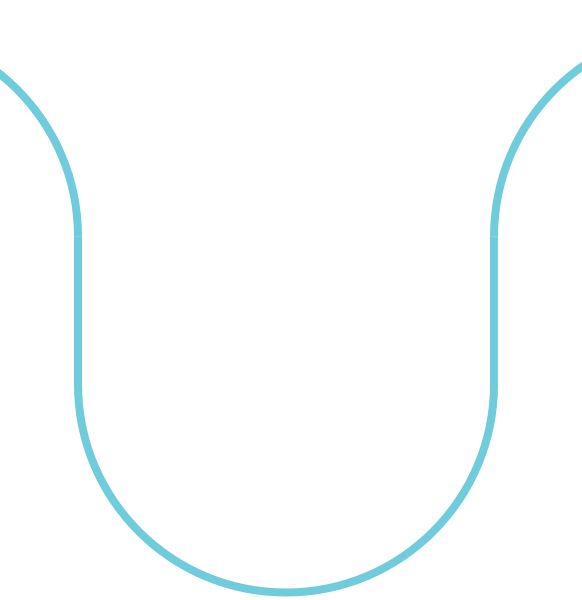 What's fueling our healthy growth?
The huge demand for healthier food choices drives business to our doors. What keeps people coming back is the Tropical Smoothie Cafe experience. It's our unique combination of irresistible food, a cool beachy vibe, and fun, friendly service.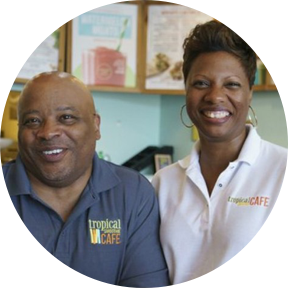 "We create a tremendous opportunity for young people by teaching them a healthy lifestyle and skills they can use at work, at school, and beyond."
Multi-Unit Franchise Owners Dennis & Nicole Drake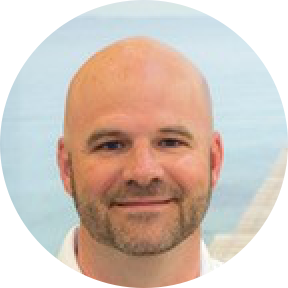 "I teach my employees that part of our mission is to deliver exceptional service and products. And that we will all succeed together."
Multi-Unit Franchise Owner Matt Mawdsley
Thanks to people like Dennis, Nicole and Matt and their hardworking teams, we're amazingly popular. But there's still plenty of room to grow. Here is your opportunity to own and dominate your market.
We're bold where others are bland.
People's taste buds have gotten more sophisticated, and bold flavors are in demand! At Tropical Smoothie Cafe, pesto, chipotle, hummus, and Jamaican jerk are exciting flavor profiles we feature as food preferences go global. Spinach, kale, avocado, and superfruits like acai are revving up our fruit smoothies.
Our Culinary Team is always looking for what's new and noteworthy to satisfy our guests' cravings for bold flavors that awaken the senses. Throughout the year, we introduce new flavors to our guests and drive sales to our Cafes with limited-time offerings.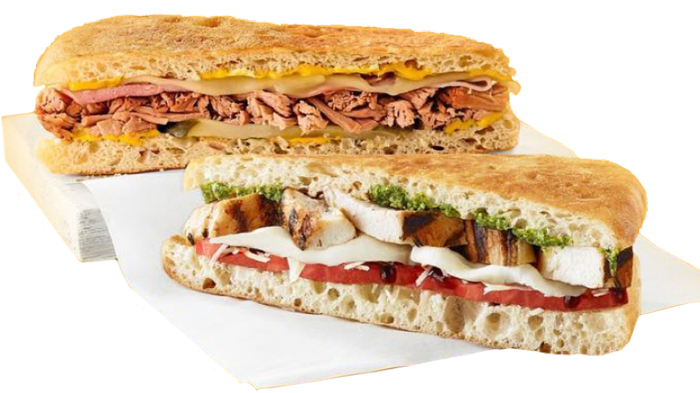 We keep it simple.
At a time when everything seems to be getting more complex, we've created a business model that's simpler. We've done away with costly elements of food prep—there are no fryers or hoods—which keeps development costs low. Instead, there are just high-powered blenders, a convection oven, and our fresh, flavorful ingredients that win over brand fans everywhere we go.
Our Cafes are easier to operate, so you can connect with your guests and mentor a team that's young, high-energy, and passionate about the brand. Our guests love to hang out in our Cafes, and our employees enjoy the atmosphere, which helps you attract and retain high-quality team members. We're dedicated to your success and will pair you with a trusted Franchise Business Leader that will help guide and support you along the way.
See where we're looking to grow to meet the incredible demand.
Ready to become a Franchise Owner?
Complete the form or call
770-821-1928, and a Tropical Smoothie Cafe franchise development leader will reach out to you with more information.