Published on: March 13, 2015
Tropical Smoothie Café, the leading fast casual café concept known for its better-for-you food and smoothies with a tropical twist, is pleased to introduce its new LTO line of hand-crafted artisan tacos, as well as a smoothie packed with wholesome ingredients. The new products can be enjoyed starting February 23rd and will continue through April 26th to offer fans unique food and smoothie options for the beginning of spring.
Making its debut on the Tropical Smoothie Café menu this month is a new line of expertly crafted artisan tacos inspired by the tropics from around the world. The Thai Chili Steak taco presents a bold combination of sweet and spicy with steak, sriracha aioli, cucumber and a sweet chili slaw with cabbage, carrots, and basil. Incorporating flavorful grilled tilapia, the Cilantro Lime Fish taco is topped with spicy cilantro sauce, shredded cabbage and a house-made roasted pineapple salsa with diced red onion and cilantro. For added kick, the Smoked Jalapeno Chicken taco is made with grilled chicken, bacon, shredded cabbage, diced tomatoes and red onions, and topped with a smoked jalapeno spread.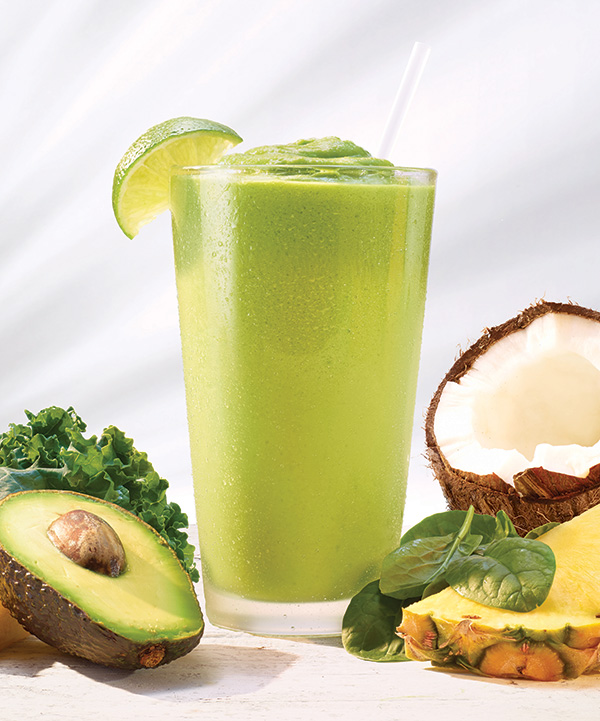 For the perfect complement to the artisan tacos, Tropical Smoothie Café is also introducing a new smoothie that not only has incredible nutritional benefits including dietary fiber, vitamins, and minerals, but also is bursting with amazing flavor. The Avocolada smoothie perfectly blends creamy avocado, pineapple, spinach, kale, coconut, and lime to showcase a fresh and one of a kind combination that is packed with a delicious punch.
"Tropical Smoothie Café continually strives to bridge the boundary between traditional and modern dishes," said Lisa Dimson, Chief Marketing Officer of Tropical Smoothie Café. "Our distinctive flavor combinations masterfully incorporate better-for-you ingredients, and the competitively unique Avocolada smoothie with creamy avocado is no exception."