Published on: July 30, 2020
Although this year's Tropical Smoothie Cafe Summer Celebration—an annual event to honor outstanding Franchise Owners and their teams—took place virtually, the enthusiasm and pride that drives this passion-powered franchise was unmistakably real.
A Gathering Spot In Uncertain Times
Pete Ward, General Counsel for Tropical Smoothie Cafe, hosted the event. He praised the Tropical Smoothie Cafe family for their non-stop momentum and community spirit in the midst of the ongoing COVID-19 pandemic—a spirit that has cemented Tropical Smoothie Cafe's reputation as one of the best franchises to own. He praised the attendees, saying, "We are an integral part of communities all over this country. People plan their days around visits to our cafes… our cafe is their escape." The evening featured powerful video stories submitted by team members across the country that highlighted unique stories of Tropical Smoothie Cafe Franchise Owners and their teams.
Moving Up In The Franchise Business
In one inspirational video, Sevyn Pierce of Troy, OH, described his journey from line worker to general manager. From his first day on the job as a line worker, he felt a sense of accomplishment that motivated him to aim higher. Mentored by his boss, he soon became a shift manager, and now "I'm really excited," he said, "because I'm finally going to get to move up to be a general manager." Sevyn's story is a great example of the Tropical Smoothie Cafe ALL IN attitude.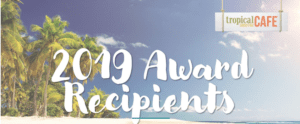 And The Winners Are….
Tropical Smoothie Cafe's Summer Celebration is a chance to put the spotlight on the heart and soul of Tropical Smoothie Cafe: the owners. These are the people who make their individual restaurants stand out with great food, friendly service and an authentic sense of fun. Tropical Smoothie Cafe leadership understands just how important the role Franchise Owners play in driving success; that's why they created Tropical Smoothie Cafe awards. The 2019 winners include:
Franchisee of the Year – Multi-Unit: BJ Crist, Louisiana
Franchisee of the Year – Single-Unit: Steve Lippman, Michigan
Manager of the Year: Zelia Miller, Georgia
Multi-Unit Manager of the Year: Brette Winder, Utah
Rookie of the Year: Steve & Peggy Johns, Texas
Run Great Cafes: Dan Beaulieu, Florida
Tropical Smoothie Cafe Construction Award: Bill Munson
Tropical Smoothie Cafe IT Award: Glen Johnson, Arkansas
Tropical Smoothie Cafe Marketing Award: Toya Evans, Maryland
Tropical Smoothie Cafe Ops Award: Mike Haines, Georgia
Smoothie Contest: Fred Rodriguez, New York
Smoothie Contest: Shannon Bergquist, Michigan
Smoothie Contest: Danielle Webster, Nevada
Build the Brand: DYNE Hospitality Group
Developer of the Year: Hani Hallhoun
Difference Maker: Rylan & Jennifer Miller
Emerging Leader: Meghan Cook
Onward, Upward And ALL IN.
It's dedicated Franchise Owners and team members who help Tropical Smoothie Cafe keep the momentum going strong. Tropical Smoothie Cafe CEO Charles Watson closed the evening by rallying the troops. "There's no way we could have predicted what was to come this year,' he said, "but we are positioned to finish stronger than we ever have before. I am certain that if we continue to push as hard as we have these past few months, we will have even bigger wins to celebrate in 2021." In the meantime, big congratulations to this year's winners!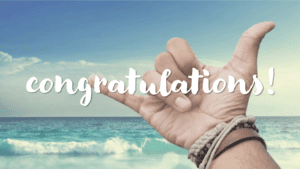 If you're ready to join a passion-powered franchise that goes ALL IN for its owners, teams and community, fill out the contact form below!