Published on: November 10, 2022
Article Source: San Antonio Magazine
Inspired by Bryce Wisdom, Peggy and Steve Johns and their Tropical Smoothie Cafe are on a mission to make life better for youth battling cancer
When Steven and Peggy Johns retired from the U.S. Navy after 30 years, they knew their service wasn't really over. As Peggy tells it, when they settled into retirement in Schertz, one question remained at the forefront of their minds: What can we do to be better community members?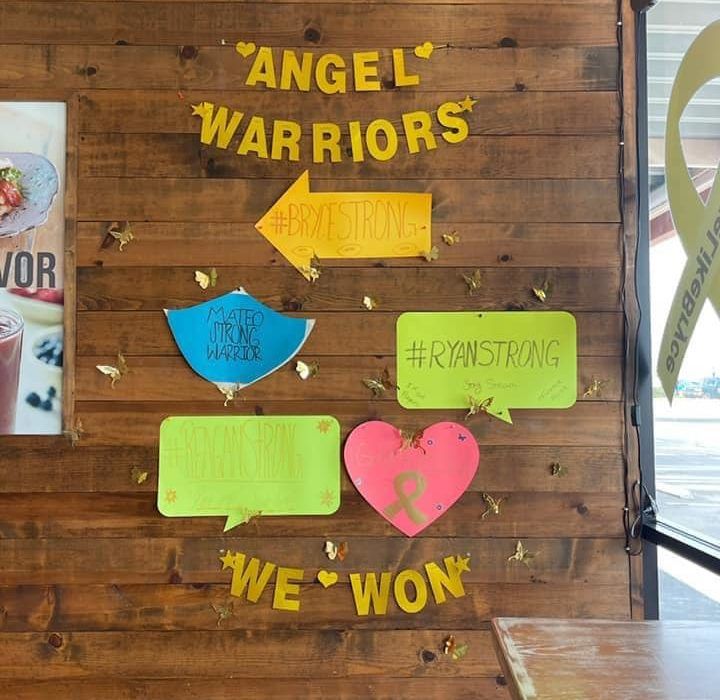 They thought they'd found their answer in the Tropical Smoothie Cafe, a national chain that was looking to open another location in the San Antonio area, but just a year after opening in 2019, they realized their calling was even greater than providing healthy options to the community.
That's when the couple met Bryce Wisdom, a 17-year-old Judson student and football player who was battling pediatric kidney cancer. While neither Peggy nor Steven have battled cancer themselves, from her own experience with various health issues, Peggy knew that going through chemotherapy and other treatments can often wreak havoc on patients' appetites. She also knew that made her uniquely situated to help Bryce. She and Steven issued him a "Free Smoothies for a Year" card so that he or his parents could stop by and get him a smoothie at any time.
The support didn't stop there. Almost as soon as they heard Bryce's story, Peggy and Steven were raising money to help his family with medical expenses. Then in July 2020, knowing that Bryce's health was declining, the Johns celebrated Childhood Cancer Awareness Month—usually in September—early to ensure Bryce would be included. He and his mom visited the cafe that day and Bryce helped chop off Peggy's ponytail so she could shave her head in solidarity with he and other patients. Four days later, Bryce died.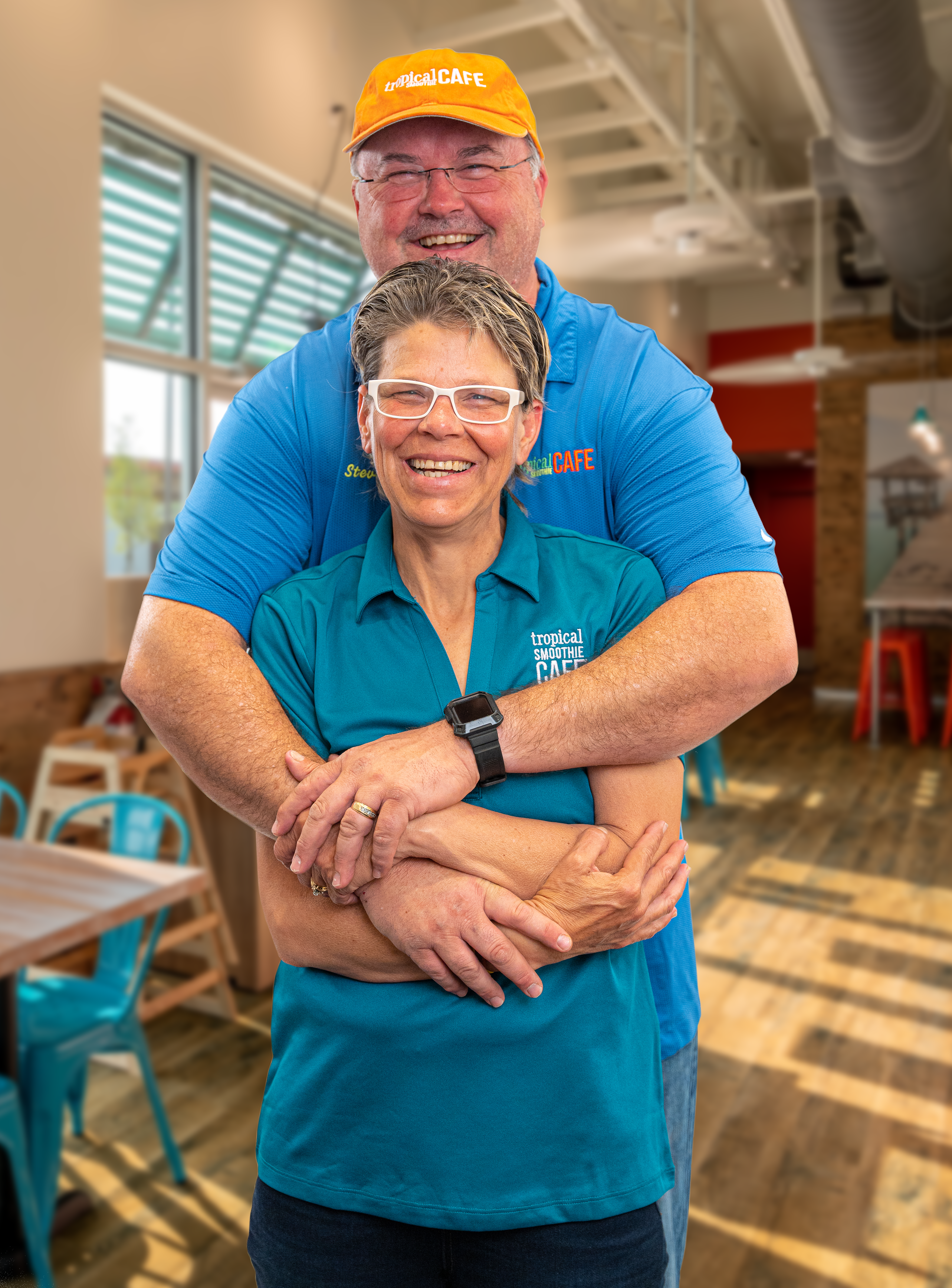 While getting to know the Wisdom family and sharing their story on social media, Peggy and Steven were surprised to discover just how many other children on San Antonio's Northeast side were dealing with cancer. They began meeting with other families and children living with pediatric cancer, including Kayley, a then 3-year-old from Cibolo who is still one of their most faithful customers. They sent out "Free Smoothie Forever" cards to the kids and also regularly fundraised to support families and foundations. During Childhood Cancer Awareness Month this year, they raised $12,000 with the help of Dallas Cowboy Terence Steele, a graduate of Steele High School in Cibolo.
"Even though Bryce was gone, we had to continue fighting for kids with childhood cancer," Peggy says. Thanks to the young man, they'd found their new calling.
Today, Peggy and Steven continue to keep Bryce's memory alive, sharing that little bit of comfort they were able to provide him with the rest of the community. The Island Green smoothie that became known as the "Bryce Strong" smoothie while he was alive is still a house favorite, and internally, they still celebrate "Bryce Day" every year on the anniversary of his death. Their shop is also decorated with gold ribbons bearing the slogan "Live Like Bryce." One wall of the restaurant, which Peggy calls their "angel wall," displays posters for each child they know who has passed away from pediatric cancer.
"Each one tells a story," she says, "and we try to make sure our team knows each story, so we can continue sharing them."