Published on: January 21, 2021
2020 came with challenges big and small, but it also created opportunity. Opportunity that allowed our brand to become more engaged in our communities, and the good fortune of celebrating the opening of 99 locations across the country—including our 900th Cafe on the Fort Benning military base in Georgia.
Tropical Smoothie Owners Step Up And Grow Strong
We love bringing the tropics to our communities; that is why we're thrilled that our Franchise Owners believe in the rewards of being a part of the Tropical Smoothie Cafe franchise family. Evolving our business model and accelerating technology to tackle consumer demand in this new environment has played a key role in earning the continued trust and unstoppable enthusiasm of our Franchise Owners.
An Army Officer Turned Successful Franchise Owner.
Army veteran franchisees Reginald and Zenna Foster are the proud owners of our 900th location. Valued members of the Tropical Smoothie family, he and Zenna are multi-unit Franchise Owners who wanted to bring the award-winning destination—and delicious food and smoothies— to Reginald's former base at Fort Benning.
Reginald brought 25 years of leadership skills as an Army telecommunications officer to his role as Franchise Owner, and both he and Zenna were drawn to our brand values and support. Reginald said, "Once we learned about the better-for-you menu options and their incredible corporate team and franchisee network, we knew it was the perfect fit."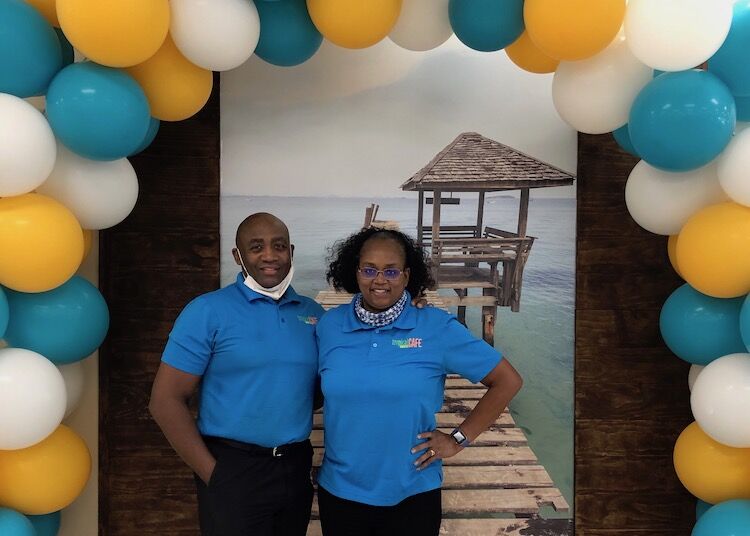 We Help Our Crew Rule From Day One.
You are in business for yourself, but not by yourself. When you are awarded a franchise agreement with Tropical Smoothie Cafe, you're one of the family, and we are here to support you every step of the way.
Marlon Sullivan and Cesar Coronado, Jr. opened their first Tropical Smoothie Cafe in Chicago in the spring of 2020 and opened their second location in the fall of 2020. They were so impressed with the support they received, from working with the real estate team, design and construction, training and operations, to their grand opening.
"We opened on the 8th of May, and the community is so excited to have us here!" said Cesar. And Marlon agreed, saying that, "Before we knew it, sales were climbing very, very quickly, and our teams here at our location were saying 'oh my gosh, we had no clue it was going to be this crazy!'"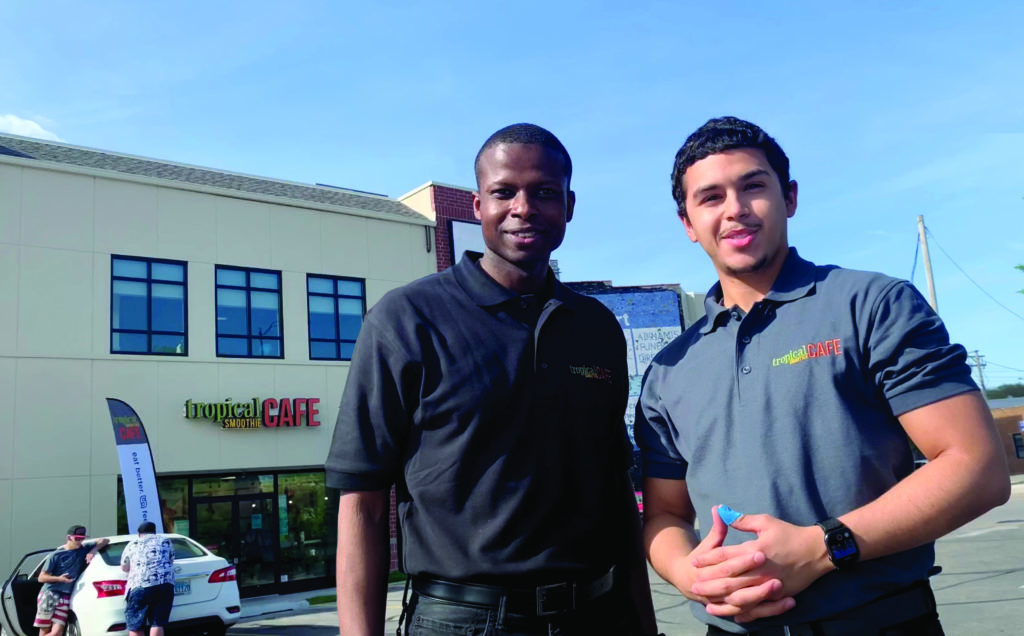 Empowering Franchise Owners To Succeed.
Toya Evans, a Tropical Smoothie Cafe multi-unit Franchise Owner celebrated the opening of her second and third cafes in 2020 in Maryland. "Our first day turned out to be incredibly strong, with incredible sales." Evans said.
Toya gives credit to her successful opening to Tropical Smoothie Cafe leadership.: "We truly feel that navigating through this time would not have been possible without the support and guidance we received from the corporate team every step of the way, especially when we had to modify our training, marketing and social media due to shifts in our grand opening schedule."
Our goal is to bring our convenient, fast-casual concept to communities from coast to coast—and have a good time, too. Our core values speak to our passion-driven vision and are a big part of what attracts new Franchise Owners to our family.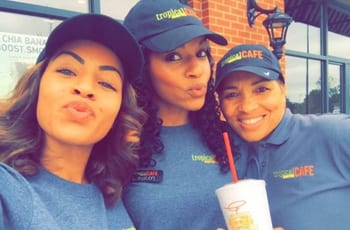 Toya is more than satisfied with her choice. "We love Tropical Smoothie Cafe for its incredible support system and network of Franchise Owners, as well as our guests and the better-for-you products we get to serve in the cafes. We didn't just join a brand, we joined a family."
Ready For A Franchise With A Tropical Twist?
2020 was an outstanding year for our fast-casual concept with over 250 new franchise agreements awarded. We opened 99 new cafes across the U.S. and same-store sales increased to +7.5%, and we're going full-speed ahead in 2021. If you're inspired by our brand, our people and our process, don't wait to bring the tropics to your community! We have franchise opportunities nationwide and are growing strong, with available territories near you. Fill out the form below to learn more.