Published on: April 23, 2015
Charles Watson, CEO of Tropical Smoothie Cafe, is understandably proud of his company's sales numbers, with the announcement that Tropical Smoothie Cafe has achieved an all-time high Average Unit Volume (AUV) of more than $938,500 with the top 50% of Cafes.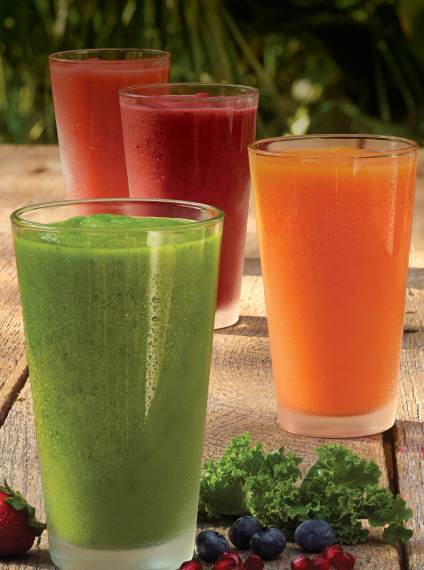 "We're proud to reflect on the past year, recognizing it as a record-breaking year for Tropical Smoothie Cafe as we opened more cafes and sold more franchise agreements than any other year in our company history. To top it off, we experienced same-store sales twice the industry average, further positioning us as a standout brand in the segment and a viable investment strategy for experienced multi-unit operators or those looking to franchise for the first time," said Charles Watson, CEO of Tropical Smoothie Cafe, LLC.Franchise Owner Mike Tate spent more than 20 years as a sales representative in the pharmaceutical industry before his company, Merck, was acquired and layoffs were expected — giving him the unique opportunity to pursue a dream of owning his own business. He now owns a Tropical Smoothie Cafe in Birmingham, Alabama.
"I decided franchising would be a perfect career move because of my background in sales and working with people. I decided I'd really enjoy operating a restaurant and ultimately chose Tropical Smoothie Cafe because of its healthy menu items," said Tate.. "Tropical Smoothie Café has developed a simple business model that allows its franchisees to keep development costs low, but still offer high-quality food and smoothies that help drive traffic and sales."
Tropical Smoothie Cafe recently announced the signing of 213 franchise agreements and a same-store sales increase of 5.6% in in 2019.  The brand currently has franchise opportunities across the U.S. in markets such as Houston, Dallas, Charlotte, Philadelphia, Boston, Portland and Columbus, among others. Candidates should have business experience, preferably in the restaurant industry; $125,000 in liquid assets and a minimum net worth of $350,000 and an initial investment of between $246,500 and $580,500.
Visit our Available Territories page to see if your market is available, or complete the form below to speak with a Franchise Development Leader.