Published on: September 14, 2022
Article Source: Franchising.com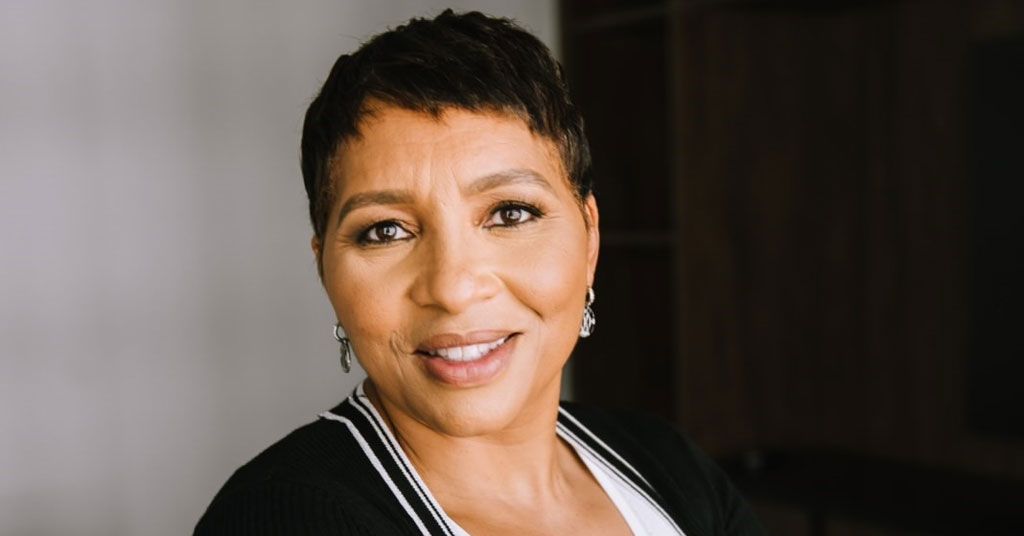 Toya Evans is the 2022 Spirit of Franchising MVP (Most Valuable Performer).
Selected for extraordinary and enduring performance, growth, and community giving, Evans is co-owner, along with her two daughters, of Health Living Ventures, which operates multiple Tropical Smoothie Cafe and Hand & Stone Massage locations.
She founded her business 7 years ago with the purpose of operating businesses that focus on healthier lifestyles and giving back to her community. Evans says she's faced a lot of challenges, including access to capital, building a team, and running into people who didn't believe a woman could do what she has done. She has been persistent and overcome numerous challenges to become a successful multi-unit franchisee.
Today her company operates two Tropical Smoothie Cafes, with another in development, and two Hand & Stone Massage & Facial Spa locations. And she's on the lookout for additional brands that fit her healthy lifestyle business, as well as looking to expand into nontraditional locations such as military bases, airports, and schools.
Personal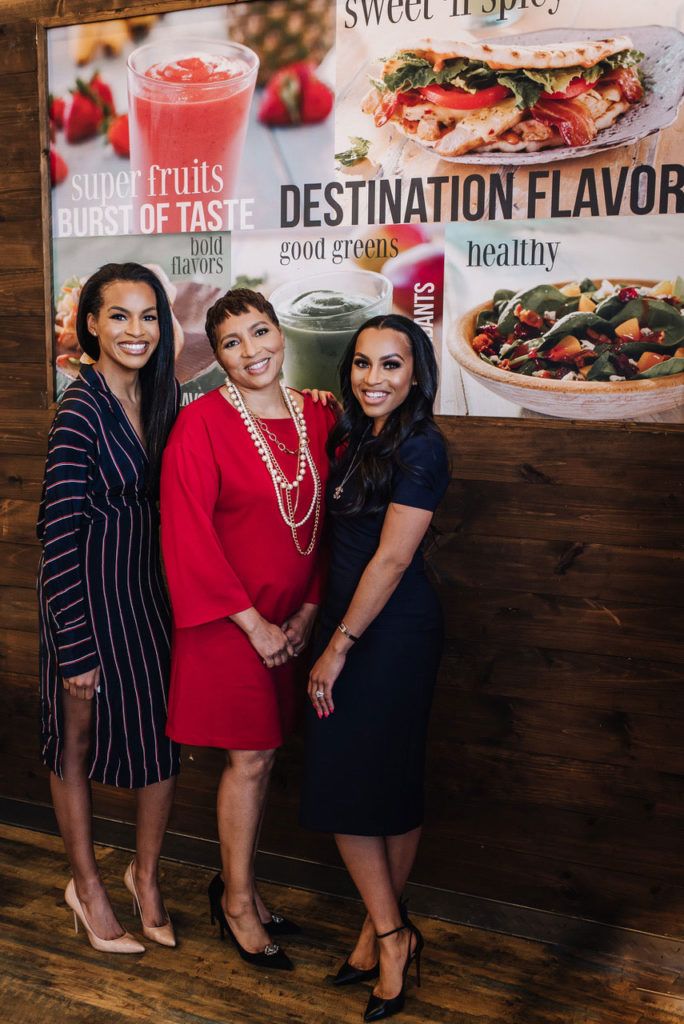 Formative influences/events: Watching my two daughters turn into the businesswomen they are today.
Key accomplishments: I've had many corporate accomplishments, such as hitting $1 million in sales and being nominated as both an emerging leader and franchisee of the year in the Tropical Smoothie Cafe franchise system. But my biggest accomplishments are my daughters Lauren and Chanel. They are amazing, strong, and talented women. They are not only my daughters, they also are my business partners in Healthy Living Ventures for the past 7 years. I've been able to see their growth as individuals, women, and businesswomen. I'm proud and lucky to have them working alongside me and building a lasting legacy together for our family.
Next big goal: To build our portfolio and aggressively add to our healthy lifestyle brand while also being mindful and thoughtful about the process. We started franchising just 7 years ago. With four Tropical Smoothie Cafes plus one in development, and two Hand & Stone Massage and Facial Spas, we are in high-growth mode. We want to ensure any business we take on fits within our business focus on healthier lifestyles and enables us to give back to our community.
Hardest lesson learned: The word "hard" is relative to each person, but I truly believe that every day provides us with an opportunity to learn several lessons, and that an individual's response to a problem is what really matters, no matter if the problem is big or small. When I worked at Microsoft, we used to have a saying, "We reserve the right to wake up smarter tomorrow." This saying has always kept me focused. I emphasize that saying every time an issue arises.
Best advice you ever got: Never be too big for the small jobs.
What's your passion in business? Management, specifically, focusing on our people, who are our most valued assets. I enjoy helping our crew members grow, develop, and reach their goals, both personally and professionally.
Management
Business philosophy: 1) Put People First: We invest time and resources to help our most valued assets grow, develop, and reach their goals personally and within their career. 2) Play To Win: We never settle and always look for better ways to manage our business and serve our customers. 3) Act with Integrity: We are honest and hold ourselves to a high moral compass. 4) Believe It Is Possible: We work hard, focus, and believe we can get it done. 5) Give Back: We love giving back to the communities we serve.
Management method or style: I try to strike the right balance between being a servant and a coach.
Greatest challenge: I've had to face a lot of challenges, including access to capital, building a team, and running into people who didn't believe a woman could build what I am building. However, I'm persistent and I never back down from any challenge or roadblock. Ultimately, with every setback, I've learned that you have to be patient, be nice, and treat others like you want to be treated.
How close are you to operations? I'm engaged with my leaders daily and try to stop in at each location regularly to check in on the team and guests. This business is my family's legacy, so I stay close to all operations on a daily basis to ensure things are running as smoothly as possible.
How do you hire and fire, train and retain? My daughter Lauren moonlights from her tech sales job to serve as our head of HR and does the hiring and benefits administration. We leverage the brands' web recruiting, post on our channels, and source job sites for candidates. We try to operate like a big business, and we do whatever it takes to find a great and lasting team.
COVID-19
What have been the biggest impacts of Covid-19 on your business? As we all know, Covid affected businesses in immeasurable ways, and we are beyond thankful that all our businesses survived and that we didn't have to close any of our locations. In addition to experiencing friction with guests who didn't want to follow local mask ordinances, we also saw higher operating expenses because of having to purchase PPE supplies. But this was a necessary step to keep both our team and guests feeling safe and protected. And, of course, there were and still are higher prices because of supply chain issues and labor shortages, which I don't think will be slowing any time soon, but we're managing!
MVP QUESTIONS
Why do you think you were recognized with this award? I'd say it's our dedication to growing our business and serving our community, and also encouraging others to consider franchising as a career option. During Covid-19, we created an online course, "So You Want To Buy a Franchise" through our website. It's an overview of what it takes to open a franchise and helps people understand the general franchising business, what it takes to get off the ground, and what we wished we knew when we first started. We were getting these questions on an ongoing basis as people saw how successful we were becoming, so we decided to compile them all together and release this course. We're proud to say that some of our "graduates" have even gone on to buy a Tropical Smoothie Cafe franchise themselves!
How have you raised the bar in your own company? My daughters and I have built a foundation for multi-unit management, identified and established relationships with more financing sources, and established benefits for our team.
What innovations have you created and used to build your company? Normally when people say the word "innovations," our minds immediately go to technology and new products. But my innovation is thinking outside of the box when I hear "No." For example, I get creative when I need to find alternative financing sources or grow my business when a territory is sold out.
What core values do you think helped you win this award? Definitely perseverance and bringing our A game every day. My daughters and I never take no for an answer. And when we are met with roadblocks, we face the issue head-on and find creative ways to get things accomplished, even when it looks like it won't happen. We like to say, "Jump and the net will appear."
How important is community involvement to you and your company? It's everything! Our community is the main reason we were able to come out of the pandemic strong. Besides providing our community with healthy products, we've become an integral part of our community by hiring community members and giving back to local schools, PTAs, and community groups through fundraising efforts and donations when possible. Being involved in our community is in our DNA.
What leadership qualities are most important to you? I believe a leader must be able to lead by example, treat people the way you'd want to be treated, and incorporate core business values into our daily interactions with our teams and customers.
BOTTOM LINE
Annual revenue: Just over $3 million.
2022 goals: Grow revenue and EBITDA at our existing locations, find new development opportunities to expand our portfolio, and identify and hire leadership talent to strengthen our teams.
Growth meter: We measure growth in the typical way including YOY revenue, EBITDA, and number of locations, but we also measure it by people. We invest in our employees and want to see them grow and progress within our company. We see retention and employee satisfaction as a success metric beyond just the numbers.
Vision meter: Where do you want to be in 5 years? 10 years? I'd like to see portfolio growth with additional brands that fit for our healthy lifestyle business, and I'd like to see our business expand into nontraditional locations such as military bases, airports, and schools.
What are you doing to take care of your employees? Besides the traditional benefits, including health insurance and 401(k), we also give shout-outs and recognition for service, host holiday parties for our team and crew members, and go on leadership outings.
What kind of exit strategy do you have in place? I plan to retire within the next 4 to 5 years and have Lauren and Chanel take over and grow our business even further. After having a high-pressure corporate job in tech and product management, and then starting Healthy Living Ventures with my daughters, I'm ready to help from the sidelines.