Published on: August 27, 2020
55 new cafes opened across the U.S. year-to-date and is on track to open more than 85 new cafes this year.
Tropical Smoothie Cafe announced record-setting results of 25.5 percent comp sales and 5.8 percent comp transaction growth in July. July's stellar results follow a record-setting June and continue a long history of industry-leading performance.
Charles Watson, CEO of Tropical Smoothie Café, LLC credits two key differentiators for the brand's success during the pandemic. "Consumers are looking for ways to eat healthier because of COVID-19, but they don't want to sacrifice flavor. Our menu includes incredibly delicious food and smoothies that can be a healthier alternative to traditional QSR options," Watson said. "Our guests also appreciate how easy and safe we've made it for them to order from us. By offering online ordering, app ordering, delivery, curbside pick-up, and carry-out, it's especially easy for guests to safely order in the way that is most convenient for them, even if they want a completely contactless experience."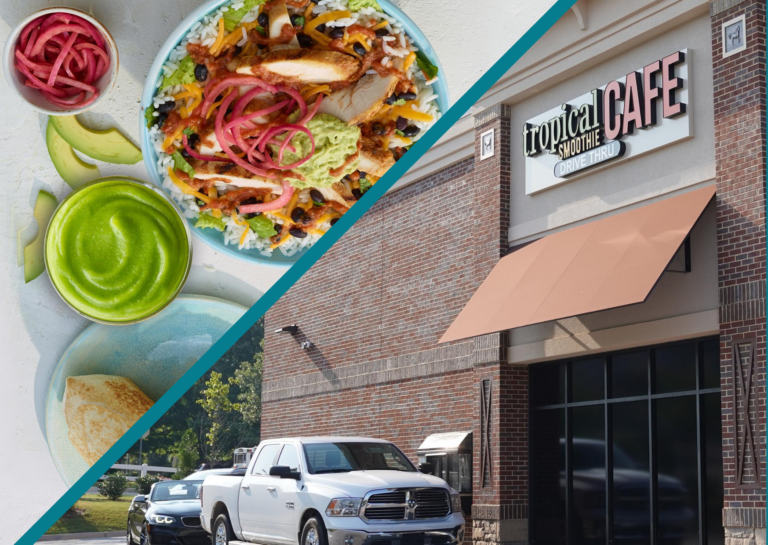 In addition to its record-setting performance, Tropical Smoothie Cafe continues to expand its footprint nationwide with the opening of new locations at a brisk pace. The company has opened 55 new cafes across the U.S. year-to-date and is on track to open more than 85 new cafes this year.
"I couldn't be prouder of the incredible work our franchisees have done supporting the communities they serve and delivering an exceptional experience to our guests. Their commitment to inspiring better is what's driving our rapid growth," Watson says.
Looking to join a Franchise Family that keeps growing and going strong? Fill out the form below.