Published on: May 23, 2018
Watching Wall Street is what Matt Mawdsley used to do in his role as a stockbroker in Missouri. But when it was time for lunch or a snack, he'd hit the street his office was on and head to the Tropical Smoothie Cafe next door.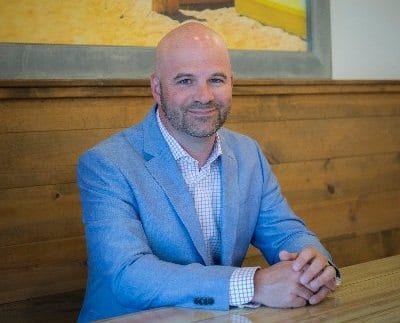 He liked the better-for-you food and smoothies, and because he is married to a professional body-builder and has five kids, eating healthier is a way of life for them. Naturally, he liked that Tropical Smoothie Cafe served fresh fruits, vegetables, and grains in flavorful ways.
So, he decided to do what stockbrokers do and invest in a brand that had the ROI that enabled him to build a strong portfolio for him and his family. Tropical Smoothie Cafe was an obvious choice. Today, he has two operating Cafes and agreements for more throughout Springfield and St. Louis, Missouri.
"I loved the brand, but I also loved the numbers. I wanted an investment that would be financially rewarding, and it has been. I also wanted the chance to give back to the young people in my community by teaching life skills and coaching them," said Mawdsley.
He believes that mentoring his staff and modeling the Tropical Smoothie Cafe culture is one of the best ways to serve his customers. Matt knows that exceptional customer service builds loyalty. This is exactly what Matt teaches, and coupled with the loyalty rewards app, his team has been able to leverage that tool and data to improve the customers' experience.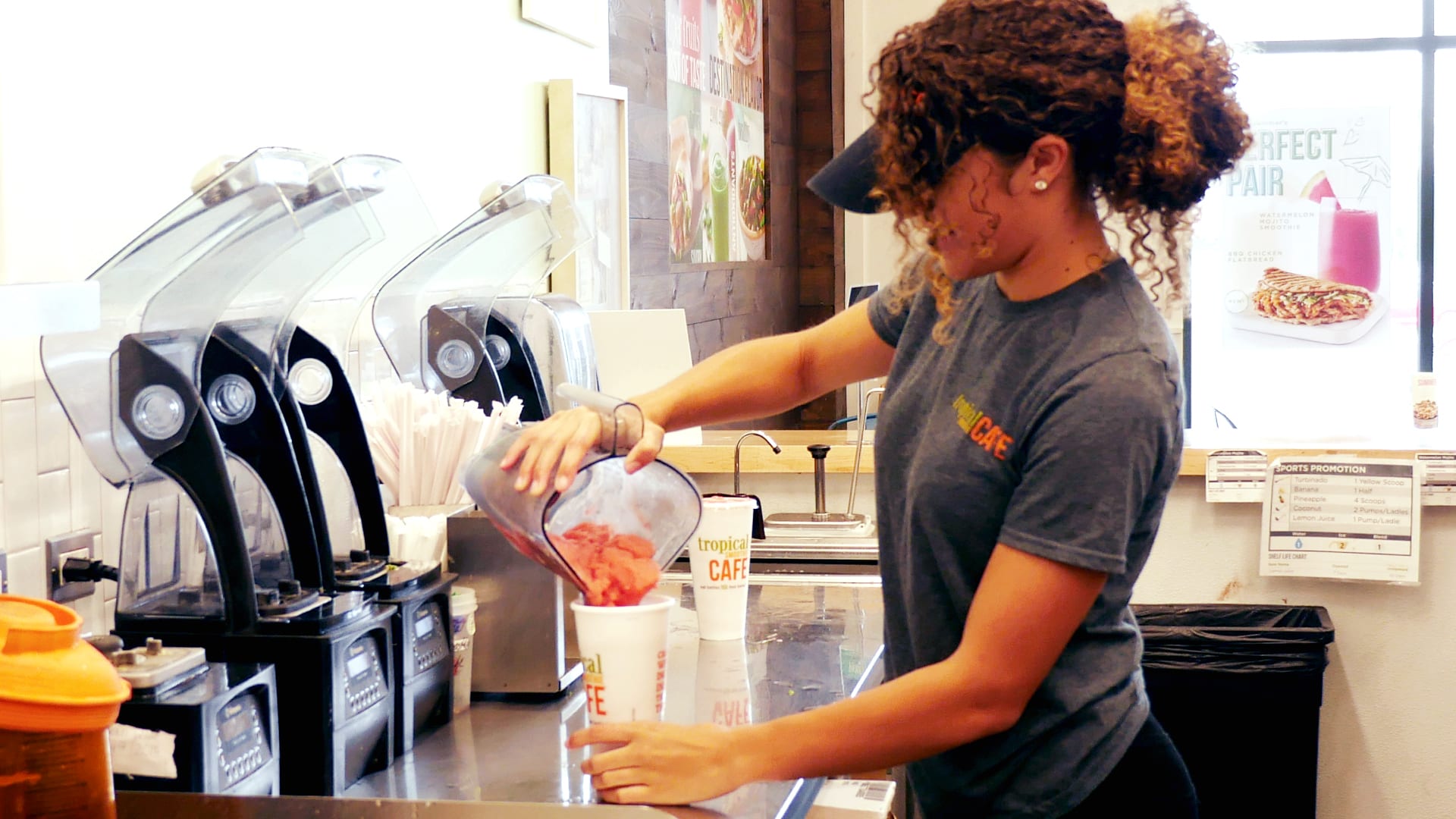 Clearly, Mawdsley's commitment to his community and his crew has been a big hit with customers in the areas he serves. He said that a couple who frequent one of his stores even invited his whole staff to attend their wedding. Now that's true love!
Invest like a pro like Matt, and complete the form below to see how you can become a Tropical Smoothie Cafe Franchise Owner.