Published on: July 7, 2016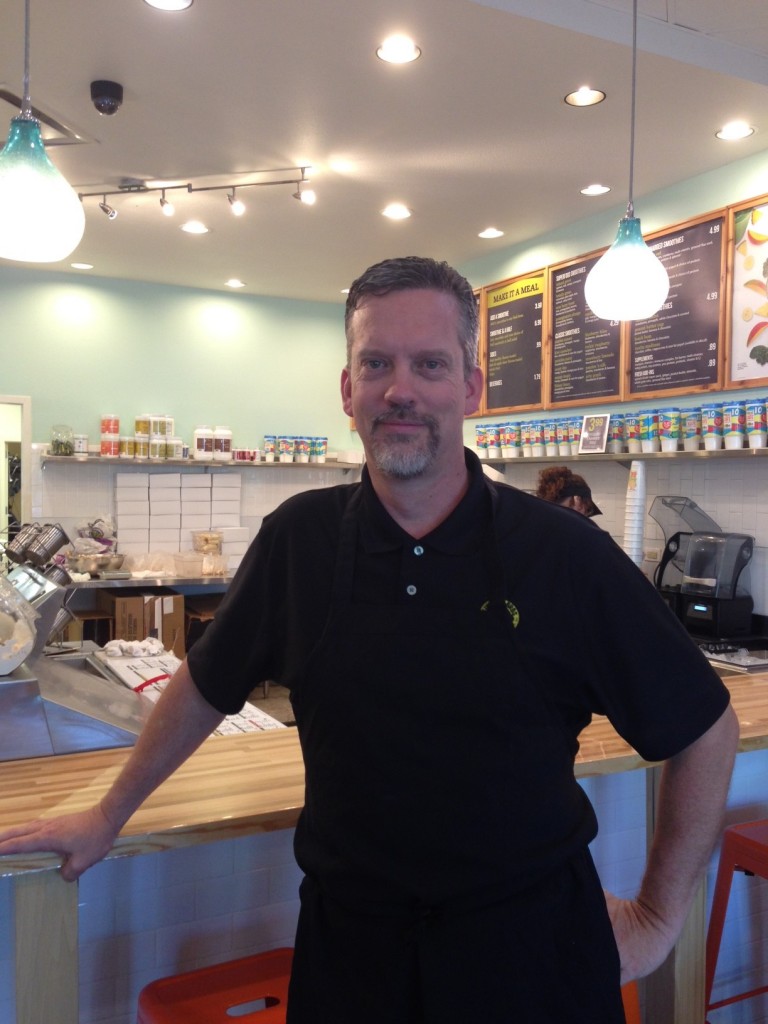 Mike Philip purchased three existing Tropical Smoothie Cafe (TSC) businesses three months ago and already he is on track to open three more. Perhaps three is his lucky number?
His decision to add TSC to his business portfolio, along with his existing Einstein Bagels franchise, was motivated by our unique brand position and niche within the fast casual industry.
"I think our Cafes speak to the values that our customers hold. They want fresh, healthy food that tastes great and is good for you," said Philip.
Something else that customers and owners alike also want is quick, efficient service. That's where Tropical Smoothie's new technology is making a difference.
"With our online ordering app we can get people in and out quicker and serve more customers even faster. When the experience is better, people want to come back more often. As an owner, it is easy to see the benefits technology brings to the bottom line," said Philip.
The Tropical Rewards app is just one of the new technologies being employed by Tropical Smoothie. Other advances include a high-powered POS system and more robust intranet capabilities.
"These recent innovations align with Tropical Smoothie's Mission to focus on unit economics in order to help make our Franchise Owners more successful and profitable," said Tropical Smoothie CEO Mike Rotondo.