Published on: March 13, 2017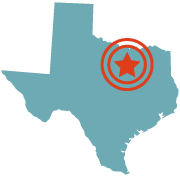 Tropical Smoothie Cafe, the leading fast-casual cafe concept known for its better-for-you food and smoothies with a tropical twist, recently announced it signed a franchise development agreement with current Franchise Owner, Glen Johnson, to expand the brand's presence throughout the state of Texas. Johnson will be opening 20 new cafes, the first of which opened earlier this month in Lubbock, Texas.
Glen Johnson has been an integral part Tropical Smoothie Cafe's continued success and franchise development since signing his first agreement back in 2011. Over the past several years, Glen has become one of our largest operators, fueling our growth and introducing the brand to new markets nationwide. Glen's passion for and belief in Tropical Smoothie is what we look for in our Franchise Owners, and we're eager to see what the future brings as he continues to propel his business forward.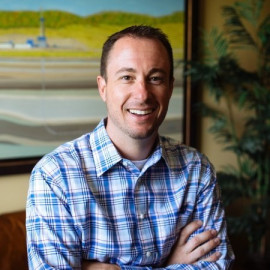 Glen Johnson, president of Little-Rock based company Rockland Ventures, joined the brand as a multi-unit developer in 2011 and currently has nearly 100 open locations all over the nation. With deep roots in the industry and a wealth of knowledge and experience, Johnson will continue his mission of providing customers with innovative healthy food and smoothie options as he opens new restaurants throughout Texas.
"I'm incredibly proud to be part of a brand that is not only committed to the customer experience, but also to the success of its franchisees," said Johnson. "Tropical Smoothie experienced significant franchise growth last year and I'm eager to continue that momentum with the opening of new restaurants across Texas."
This agreement in Texas was fueled by Tropical Smoothie Cafe's accelerated franchise development plans. On the heels of one of the strongest years in the company's 20-year history, the award-winning brand successfully propelled its expansion and grew its presence in key markets nationwide, including Charleston, South Carolina; Albuquerque, New Mexico; Dallas, Texas; and Southern California.
This year, the food and smoothie franchise plans to open over 100 restaurants nationwide and currently has franchise opportunities across the U.S. in markets such as Indianapolis, Nashville, Houston, Dallas, Columbus and Charlotte, among others.
Tropical Smoothie Cafe is looking to add qualified franchisees to its growing brand. Candidates should have business experience; $125,000 in liquid assets and a minimum net worth of $350,000; and an initial investment of between $246,500 – $580,500. The healthier fast food franchise currently boasts an average unit volume (AUV) of more than $938,500* in the top 50% of Cafes in 2018.
Tropical Smoothie Cafe's aggressive franchise growth is backed by the entrepreneurs at the BIP Franchise Accelerator, a division of venture capital firm BIP Capital, which invested in the brand in 2010. BIP Capital has invested more than $250 million in emerging, high-growth brands across the franchising, software, and technology and consumer products industries. BIP Capital created the BIP Franchise Accelerator to leverage its leadership team's deep franchise experience to help emerging brands accelerate their growth. In addition to Tropical Smoothie Cafe, the BIP Franchise Accelerator's portfolio includes Tin Drum Asian Kitchen.
For more information about opening your own Tropical Smoothie Cafe franchise, complete the form below and a Franchise Development Leader will be in touch