Published on: July 23, 2020
Despite the challenges of the pandemic, we rallied together to inspire better and are thrilled to be chosen as one of the Top Franchise Deals of 2020 by QSR magazine. As part of this recognition, QSR's podcast, Fast Forward with Sam Oches, editor of QSR and the editorial director of Food News Media, interviewed our CEO, Charles Watson, to discuss our success and support throughout COVID-19 and going forward.
Here are a few highlights from the interview; to hear more, listen to the podcast.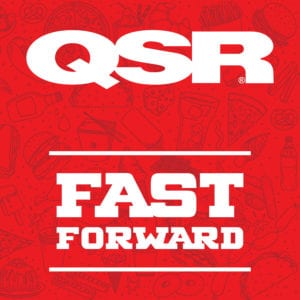 "We brought together a council of franchisee experts to take a look at which brands offer the best bang for your buck when it comes to franchising," says Sam. "So, if you're a potential franchisee looking to partner with a brand that will provide comfort for you and your family and some good return on your investment, then these are the brands to choose."
"One of the members of the council of franchise experts calls Tropical Smoothie Cafe a 'growth juggernaut'," said Sam. "You've been cruising for the last several years and are pushing 1,000 locations. The number's really line up."
Franchise Owner & community support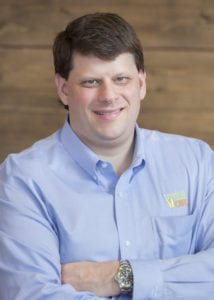 QSR also especially wanted to pinpoint brands that supported Franchise Owners through crises. "We are all in for our Franchise Owners, helping to reduce costs by discounting our royalties 50% for two months, with no payback, which I think is as aggressive as anyone in the industry," says Charles. "And, we had an 82% hit rate on PPP loans for our Franchise Family."
Here at Tropical Smoothie Cafe, it's about taking a difficult situation and turning it into an opportunity to serve others and the communities where we operate. What started as a 100,000 smoothie giveaway ended as a 230,000 smoothie giveaway to healthcare workers and frontline workers. That shows the all-in spirit that investors look for in choosing a franchise to own.
Competing in the digital sphere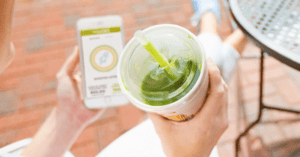 "Now that everybody's playing in the digital sphere, how does that change the way you approach the competition?" asks Sam.
"It doesn't, because I think ultimately the brand and the product trumps," says Charles. "Plus, convenience has been our rallying cry. Very few people sit down and drink their smoothie at our smoothie bar, so we're already what you'd call 'grab-and-go'. We call it tropic time. It's the idea of a brief momentary escape during your day."
Adding order ahead and the other modes, like third-party, moved us basically from 20% digital to 40%-45%. "But curbside wasn't on the docket until Q4 of this year," adds Charles. "It's fully operational now with 75% of our Cafes doing curbside, so it shows you the speed at which we can go. And these changes are here to stay."
If you're interested in owning one of the Top 10 Franchise Deals that's all in for your growth and community, just fill out the form below.