Published on: April 27, 2023
Brand Secures Third Win as the Most Lender-Friendly Restaurant Concept
Tropical Smoothie Cafe was awarded FRANdata's TopScore FUND Award, officially marking the brand's third consecutive year receiving the accolade. The exciting industry achievement was announced at the annual Multi-Unit Franchising Conference this week in Las Vegas.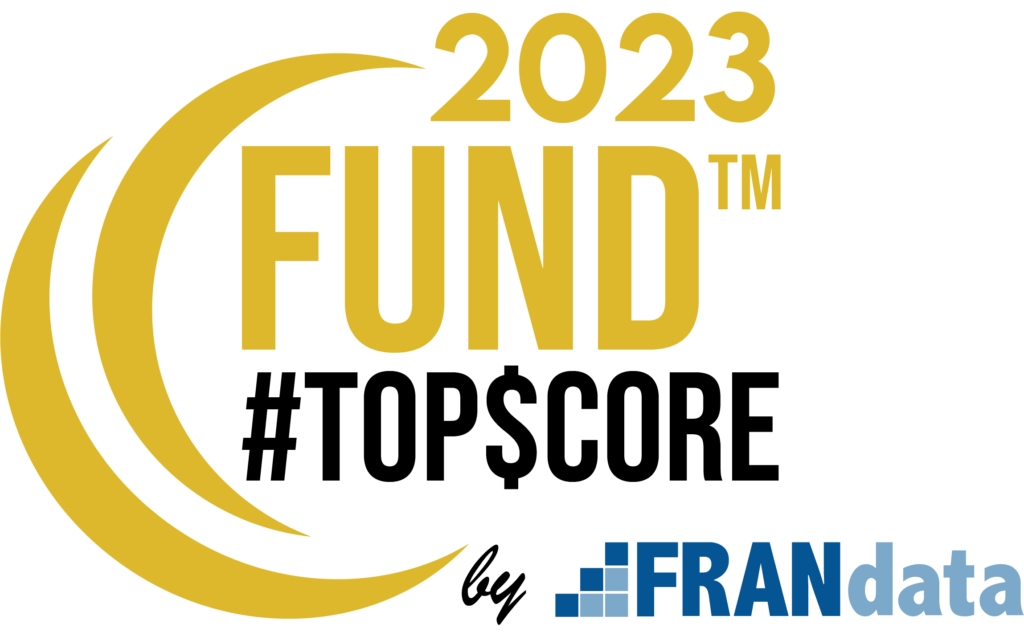 The TopScore FUND Award is a franchise credit risk score which rates 12 credit risk categories such as franchise business success rates, franchise unit profitability, and franchisee support. According to FRANdata, winners of this award exemplify a commitment to supporting their franchisees' access to financing and make it easy for lenders to do business with them. The FUND Score award is recognized by banks of all sizes for its importance in establishing sound business models and financially stable businesses.
Tropical Smoothie Cafe scored 920 points, earning the title of Top FUND Score and marking its achievement as the highest score across the QSR segment. The score further supports the national concept's leading stance in the franchising space.
"Our passionate, engaged franchisees are the heart and soul of our brand, and winning the TopScore FUND Award for three consecutive years is further evidence of their performance and commitment to the communities they serve," said Tropical Smoothie Café, LLC Chief Development Officer, Cheryl Fletcher. "We are honored to support their success in any way we can and are honored by the award."
Adding to a growing list of impressive achievements this year, Tropical Smoothie Cafe recently marked its 11th consecutive year of positive same-store sales growth. The brand also opened 158 new franchised cafes in 2022, officially marking the highest number of new cafe openings for the brand in a single year. In addition, Tropical Smoothie Cafe placed #11 on Entrepreneur's Franchise 500® in addition to several other notable industry awards.
For more information about the FRANdata TopScore awards, visit this link.
About Tropical Smoothie Cafe®
Tropical Smoothie Cafe is a national fast-casual restaurant brand built on a mission to Inspire Better®, a commitment that starts with our better-for-you food and smoothies and extends to inspiring better in the communities we serve. Born on a beach in 1997, today Tropical Smoothie Cafe has more than 1,235 locations in 44 states. For the third year in a row, the brand was ranked #1 in the Smoothie/Juice Category by Entrepreneur Franchisee 500. For 10 consecutive years the brand has received the Franchise Times Fast and Serious award, and for 2022 the brand received a FUND Score of 920, the highest in the QSR segment by FRANdata.
About FRANdata
FRANdata is an industry-leading research and consulting firm offering market intelligence that enables our clients to grow their business in franchising. FRANdata offers independent, comprehensive market insight focusing on the franchise ecosystem. By leveraging the largest database of proprietary franchise information in the industry, FRANdata harnesses facts and figures into winning strategies that transform mediocre results into highly successful outcomes for our clients. FRANdata is the creator of the FUND (Franchise Credit Scoring) report which is relied upon by lenders with over a trillion dollars in assets to assess their franchise credit risks. For more information go to www.frandata.com